Hot New Items
Now you can search our gun inventory online!
You can search by manufacturer, category, model series, finish, caliber even price range.

We may also have something not yet posted so please give us a call if you're looking for something special. We can handle your custom orders.

Search Gun Inventory


LEARN TO SHOOT SAFELY AND CORRECTLY!


Basic Firearm Training Program & Basic Pistol Shooting Classes

NRA Certified Pistol Classes
Utah Concealed Carry Classes
(Recognized in 33 states)
Chicago Ordinace Classes Coming Soon!




Freddie Bear Sports now offers pistol training! Day or evening classes at your location or ours. We also can do private or group instruction.
Give is a call at 708-532-4133 or e-mail us
Freddie Bear Sports needs your used guns!
We pay top dollar for used guns. Call Fred at our retail store at 708-532-4133 or e-mail us.
Special pricing on Glock pistols
New from Wilderness Dreams!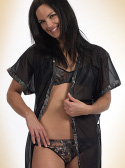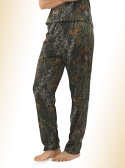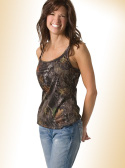 Intimate Apparel, Loungewear, and Swimwear from Wilderness Dreams. Great gifts for Men and Women!
Hunting Blinds
What's up at Freddie Bear today

Check out our New Showcase Section
Our New Showcase Section includes some of the industries newest products along with hand picked products by Fred Lutger and Robert Hoague for every hunting season. Click here to see.

Don't see what you are looking for?
We have it in our retail store or can get it for you, at the best price too.
We add new products everyday, but if you don't see what you are looking for, we probably do sell it. Call our retail store at 708-532-4133 or e-mail us for a quote and availability.

2013 Canadian Black Bear Hunts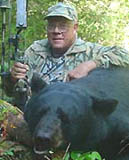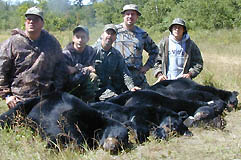 Next Fall we will guide 2 different hunts for a Canadian Black Bear hunt. We hunt In Ontario, Canada near Atakokan, 90 miles from International Falls. Bring your fishing gear for super Walleye & Northern Pike fishing. Details Online or call 708-532-4133.
Welcome to Freddie Bear Sports!

Freddie Bear Sports is an archery equipment supplier located in Tinley Park, Illinois. We are an independently owned and operated business that has been serving customers for over 30 years. We have Chicagoland's most complete archery pro shop and an indoor archery range. We also carry hunting supplies from all the top name brands. We also buy, sell, and repair most major brands of guns. We have a full selection of gun supplies, ammo, and accessories. We buy new and used guns and gun collections of all types. In addition, We buy and sell knives and swords. Freddie Bear Sports is open seven days a week for your convenience.