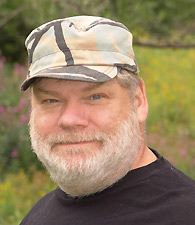 Freddie Bear Sports is a full-line outdoor store located in Tinley Park, Illinois. We are an independently owned and operated business that has been serving customers for over 40 years.
Freddie Bear Sports specializes in guns and gun supplies for hunting, concealed carry, home defense and police and security duty weapons.
We have gun supplies including ammo, magazines, holsters, sights, and all cleaning supplies.
Have a gun problem? We have a gunsmith to help.
We also buy most major brands of guns. We buy new and used guns and gun collections of all types including antique and military pistols and rifles. In addition we buy and sell knives, swords, revolution, civil war, WWI, WWII, Japanese, German, Vietnam era relics.
Please note: We no longer have a complete archery pro shop, indoor archery range, or carry hunting supplies.
Thank you for letting us serve your archery and hunting needs for 40 years!!